LinearB Team Grouping
LinearB now allows you to group your different teams. Grouping teams allows managers to see group activity across multiple teams.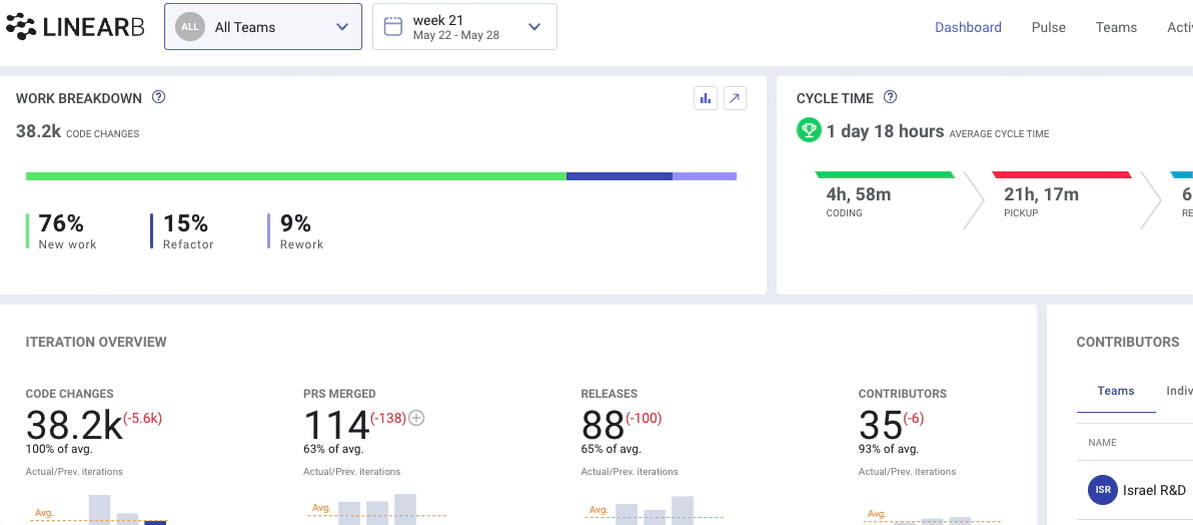 How to add groups
Groups can be created and edited from your company settings page. Click on the gear icon in the top right of your LinearB application, select Company Settings, and click on the Teams & Contributors tab. Click on the

button.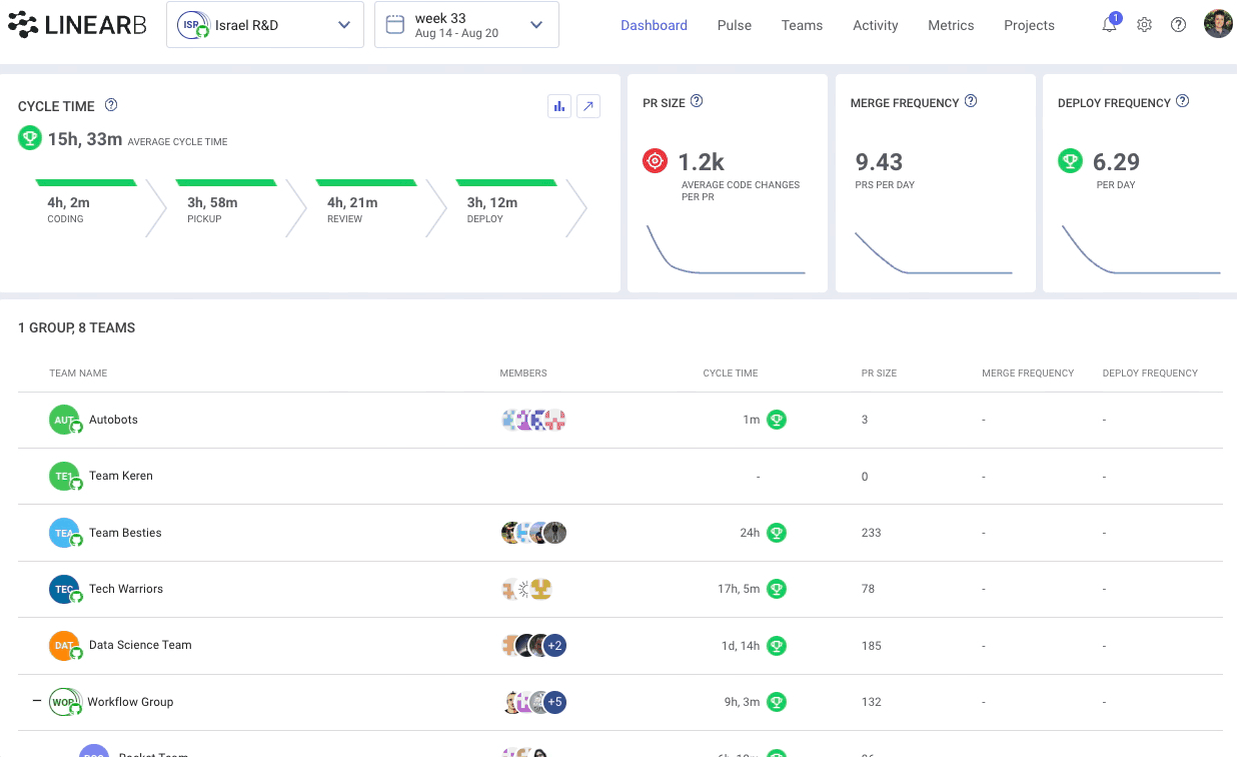 From here you can name your group, and use the "nested teams" dropdown to select which teams to combine into your group. You can also select specific users to add to a group, such as a team lead or an individual contributor who works on multiple teams. After selecting your teams and team members to group, click Save!
Linking or adding a team to a group
Once groups are created, existing teams can be linked to a group by clicking the

icon next to the Group, and selecting your team from Nested Teams.
Nested Groups!
Groups can contain groups! Note that when you are creating or editing a group, you can nest additional groups inside of any group. This is helpful for regional or activity based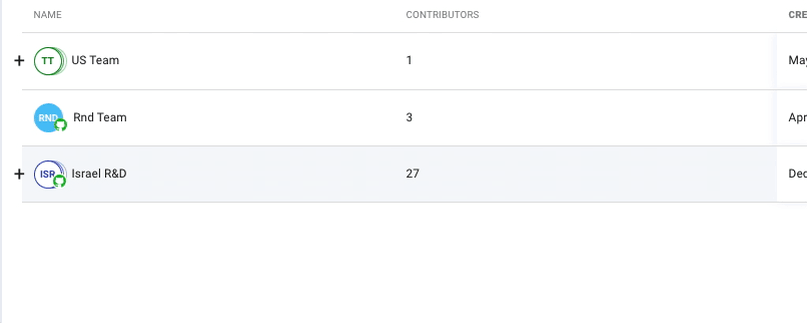 Set your Root Group
Root groups will be the default group and team(s) you view as you move through the LinearB system. This allows you to filter out teams irreleavant to your work, and allows a more focused experience inside the LinearB application. Your default dashboards, teams, activity, and metrics views will only show data relevant to your root group or team.
Root Groups are individual to your user account, and will focus your personal experience inside LinearB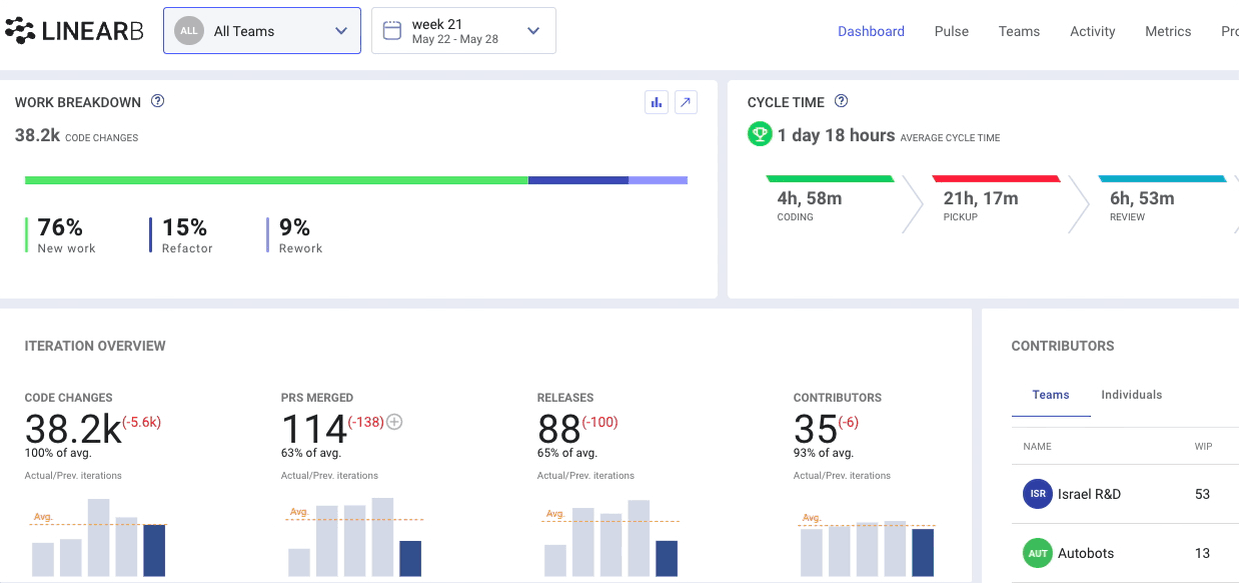 To set a root group, click the

icon next to your desired group, then click "Set as Root".
What do group dashboards look like?
Dashboard View
Coming soon!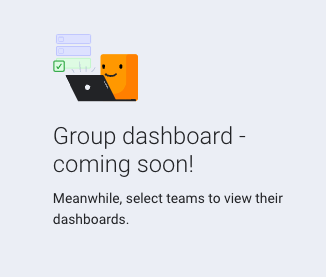 Metrics view
Combined metrics views now allow you to see both individual team and also group results together. Select the group or individual teams from the team dropdown in metrics tabs. The group result will be the combined metrics of all teams and individuals linked to the group.

---
---