How to - Set Jira board per team
How to - Set Jira board per team
Updated by Boaz Dremer
How to - Set up Jira board per team
In order for a team get its own iterations and its own Jira issues (for Pulse view) It is imperative to select the relevant Jira board and relevant iterations for the team.
LinearB provides each team the option to set up the team's board and furthermore filter the relevant iterations using a regular expression or manually select the iterations.
Team board selection is done through the team setting area on the "Jira" sub-navigation. If the organization is connected to Jira the user will be given the option to select the relevant board for the team.

Once the board is selelcted the user will be able to see the number of the iterations in the board and the names of the iterations. If necessary the user will be able to:
Add a regular expression that will filter the relevant iterations from the board according to a specific naming convention. Once the user adds a regular expression the list of available iterations is updated.
The last level of filtering is available through manual filtering of specific iteration names. Through this option, the user can uncheck any specific iteration that might be irrelevant for her team.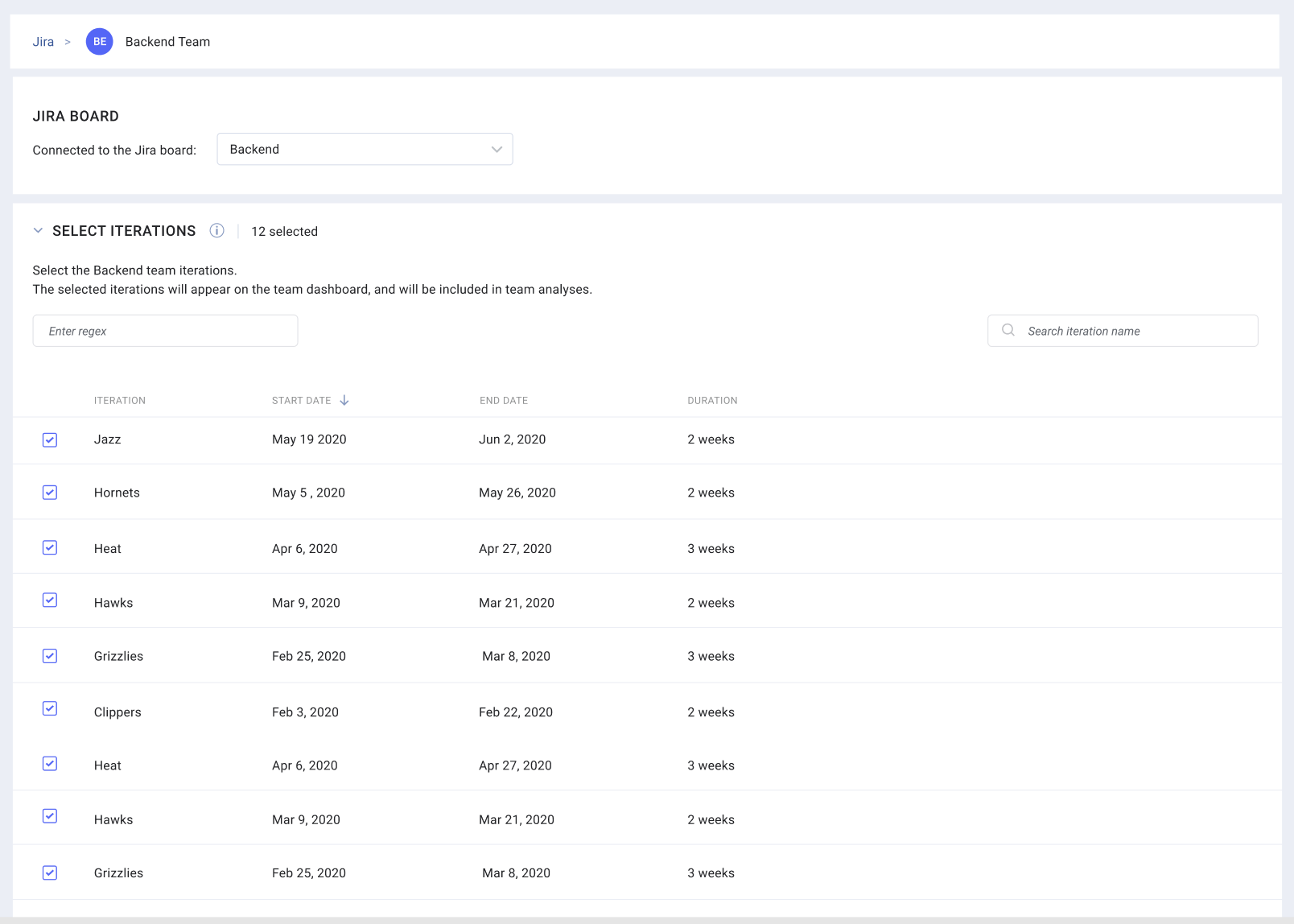 Once the list of iteration is set LinearB will process the new board settings and change the available sprints and issue data based on the new selection.
Note: It will take few minutes to re-process the team's data after board/iterations changes. Only after LinearB processed the data for the new board/iteration it will be displayed in the dashboard.