Release 159
Release Notes - Release 159
Release name: 159
Release Date: Jul 26, 2021
Description
System Notification Center
LinearB is now providing users with a new 'home' for system notifications. All system notifications will be now located in the same place, and users will be able to control/dismiss notifications after consuming them. The notification center will be available on the top left corner of the screen.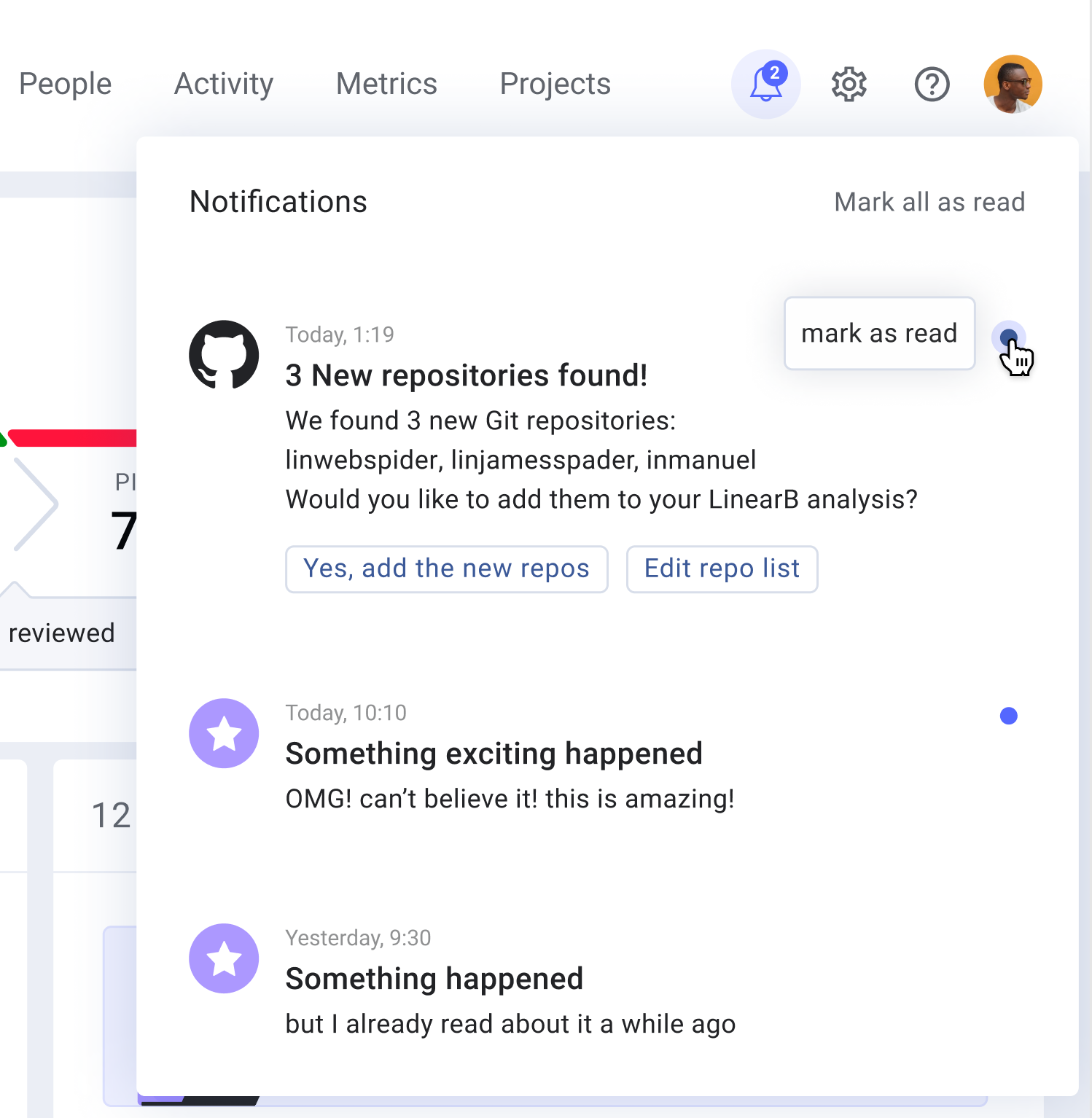 Auto Repository Detection
LinearB is now automatically scanning for new repositories that were previously not part of the repository list. Whenever LinearB detects such new repositories the users are notified through the system notifications center about the new repositories and offered to add them to the available repositories list. If users choose to add the new repositories, the new repositories will be added and scanned by LinearB.

MS Teams Support (Beta)
LinearB is now supporting MS Teams as an additional chat tool on top of Slack. MS teams are still available in Beta only and include commands and personal alerts only. In order to connect to the LinearB MS Teams applications, customers need to authorize with MS Teams through the LinearB Dashboard. This option will be available through the LinearB Setup bar as well as 'Settings->Chat tool'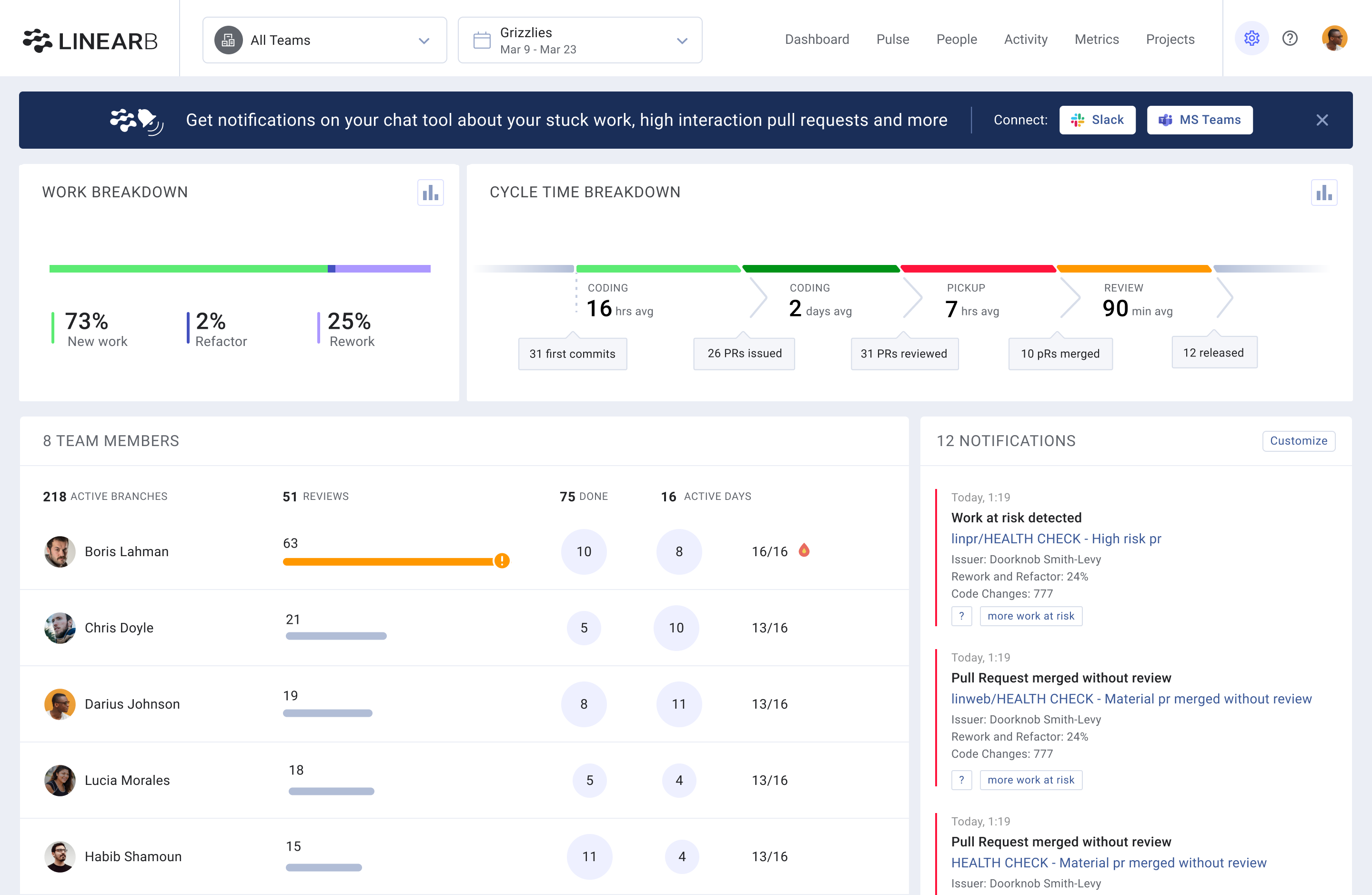 Once the organization is authorized, developers from this organization will be able to download the LinearB - MS Teams app from the Microsoft app source, connect their personal account and start receiving real-time notifications about their pull requests and reviews status.


Repository Level Metrics
LinearB supports now metrics on the repository level. This means that each metrics report will have now the option to filter the report by either team, contributor, or repository. When filtering by a specific repository reports will show metrics only for the filtered repository.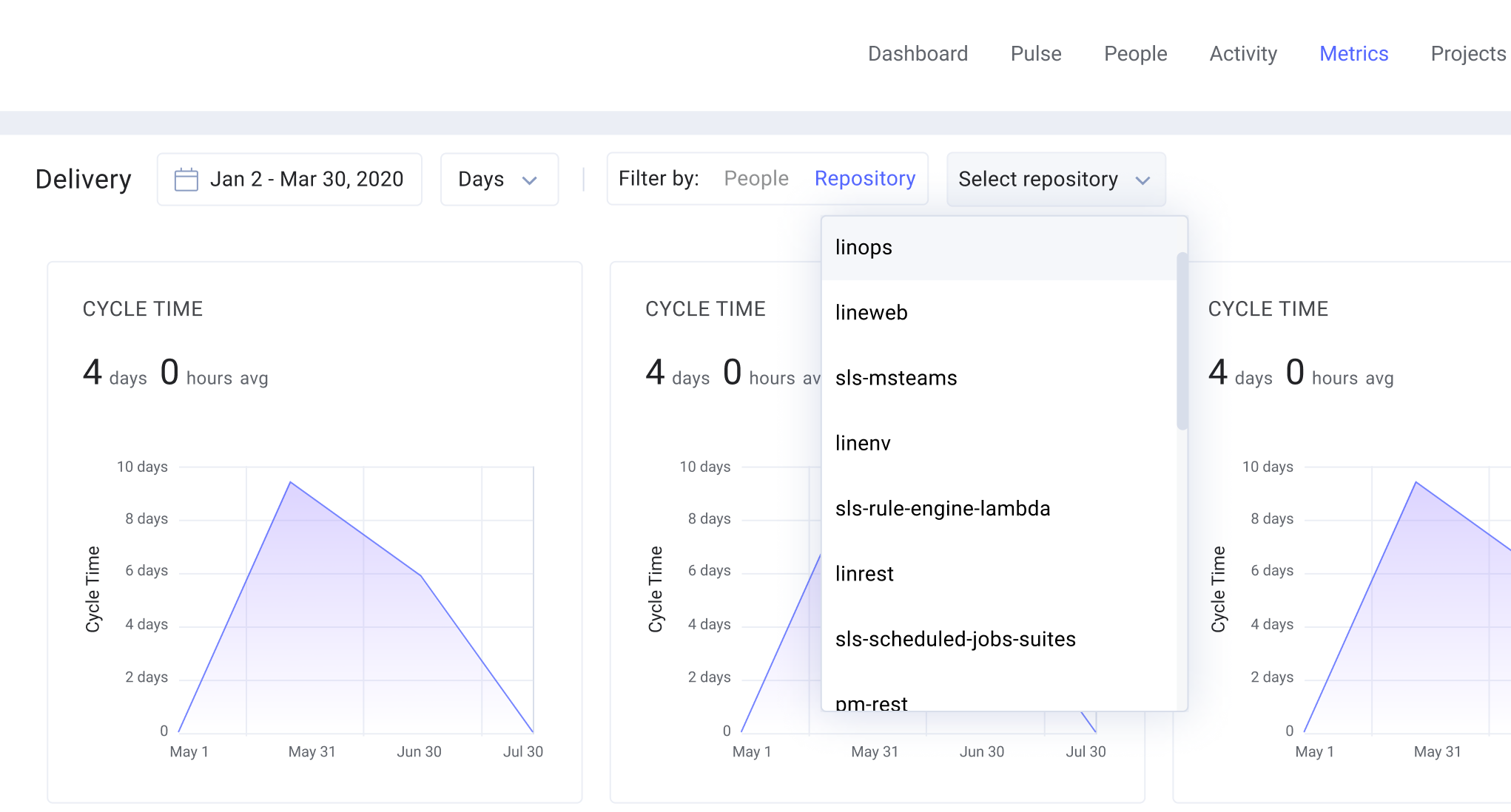 ---
---